Weiss Cryptocurrency Ratings is horrified by Tether. Its daily trading volume routinely exceeds its market cap, meaning it's one of the main sources of liquidity in the entire crypto market. (One of the reasons "market cap" is a silly concept for cryptos is that trading is so thin and affects the price so strongly.) This means that if Tether collapses for whatever reason, the crypto market will suddenly be trying to use and get out actual dollars that … aren't there. I believe I warned you too.
There's also some weirdness over what Tether are doing in Puerto Rico. An article ran in Caribbean Business and was then edited — here's the archive version. Presumably Tether and Nicholas Prouty had a fruitful discussion.
There is so much wrong with this line that I don't know where to begin. pic.twitter.com/IyWanN4lJk

— Robert-Jan den Haan (@erjeetjeh) February 13, 2018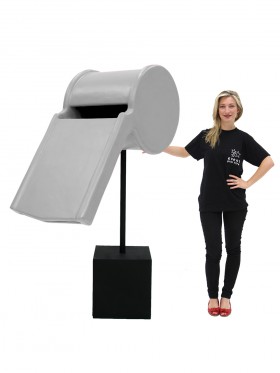 What three-letter agency of men with guns is coming after our noble cryptocurrency freedom fighters now? The Federal Communications Commission, 'cos it turns out Antminers are quick and shoddily-built devices that don't worry about little things like whether they spew out enough RF interference to blat out mobile phone coverage.
I call this the "dead Kodak bounce": the corporate zombie revenant wearing Atari's flayed and tattered skin is launching an ICO.
Hackers loaded Monero miner Coinhive into UK, US, and Canadian government websites. And made a total of … twenty-four dollars.
The trouble with crypto currency is, eventually you run out of other people's CPU cycles.

— Paul (@xciv) February 16, 2018
The Conservative Party, right, but on the blockchain. Getting volunteers to show up by offering them ICO token loyalty points. One of the posited use cases is "queue jumping."
I was on the Cascadian Views podcast, the 27 January 2018 show — intro then 46:00 to 1:09:58. This was a pretty good short interview, giving an introduction to Bitcoin and the issues around it, mostly the environmental ones — power consumption, proof of work as a clumsy hack, proof of stake, video card prices, Tethers, CoinBase.
Fundraising 💰🚀
(two-part comic)#startups #Blockchain pic.twitter.com/aGk4rgGcbP

— Pablo Stanley (@pablostanley) January 30, 2018
@davidgerard I heard you like pictures of physical block chains. Here's one being destroyed by our parrots pic.twitter.com/08Tcgo5s4z

— Tony "Abolish (Pol)ICE" Arcieri 🦀 (@bascule) February 16, 2018
remember: crypto miners treat their rigs well with proper ventilation and undervoltage and you can be assured of a quality secondhand AHAHAHAHAAHAAAHAHAHAAHAH excuse me pic.twitter.com/pv6Xms8kF9

— Buttcoin (@ButtCoin) February 12, 2018
I just want to die. Please let me die pic.twitter.com/yyUCBG0R4O

— Ed Zitron (@edzitron) February 14, 2018
Your subscriptions keep this site going. Sign up today!