US Father's Day is Sunday 20 June, and Smashwords has picked Libra Shrugged as one of the books in their Father's Day promotion. This greeted me on the front page of smashwords.com today: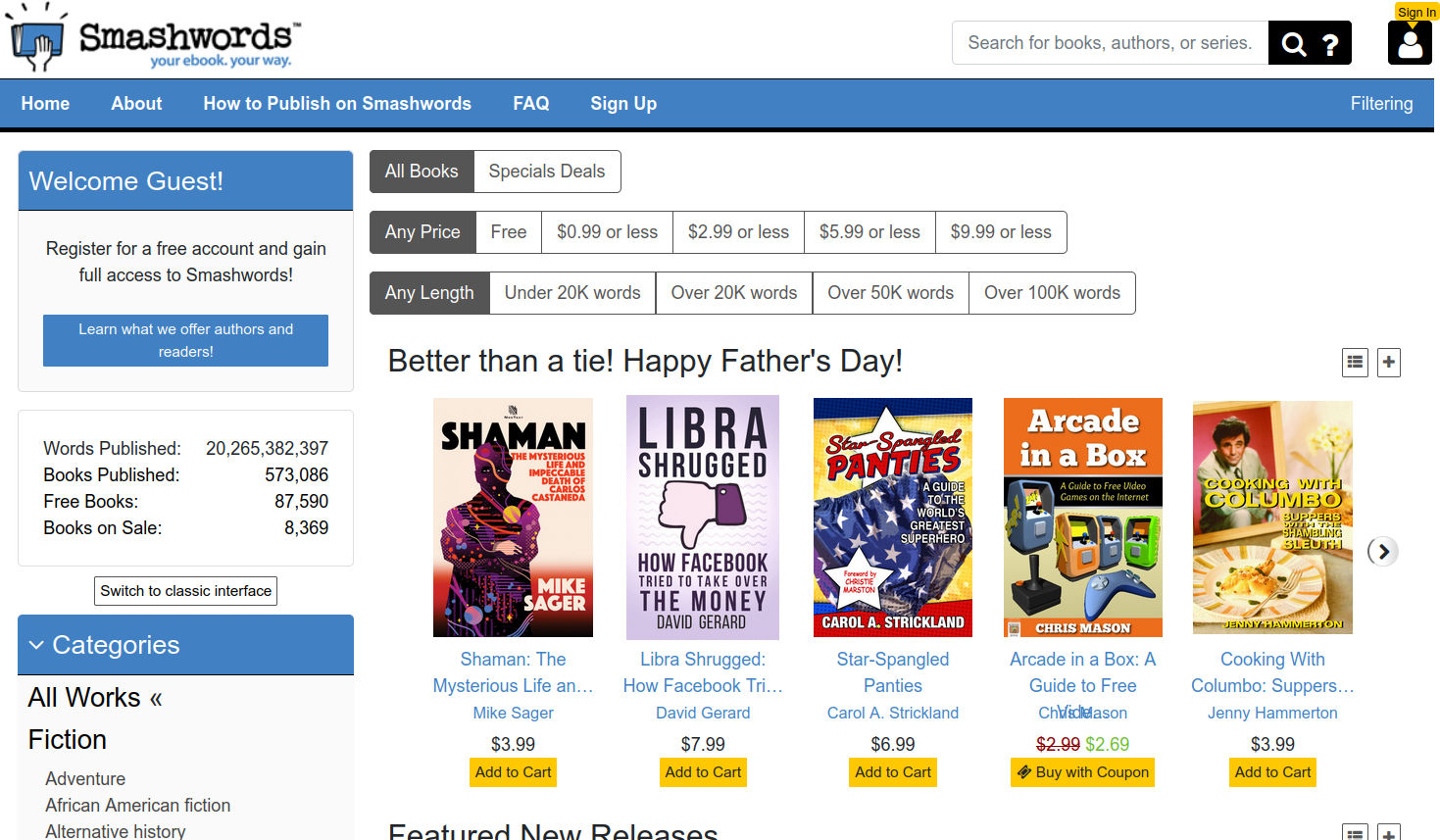 The book is normally $7.99 — but I also have a coupon code PW74P which you can apply at checkout for 25% off when you buy the ePub from Smashwords, to pay only $5.99. Click here for the Libra Shrugged page on Smashwords.
Tell your friends! Tell your fathers! Forward them this post, so they can read the horrifying tale of how Facebook tried to plant a data miner atop all of commerce … only to fall flat on their faces, tripped by their own hubris.
Your subscriptions keep this site going. Sign up today!