The New Kids on the Blockchain podcast has been working on a film about the cryptocurrency bubble for the past few years — and today at 18:00 UTC is the release!
Cinemas are shut for now — so they're premiering directly on Youtube. [YouTube]
On Monday 4 May, I'm doing a web panel for Finance Magnates — we'll be discussing COVID-19 and the crypto industry. Start time is 14:00 UTC. [Finance Magnates]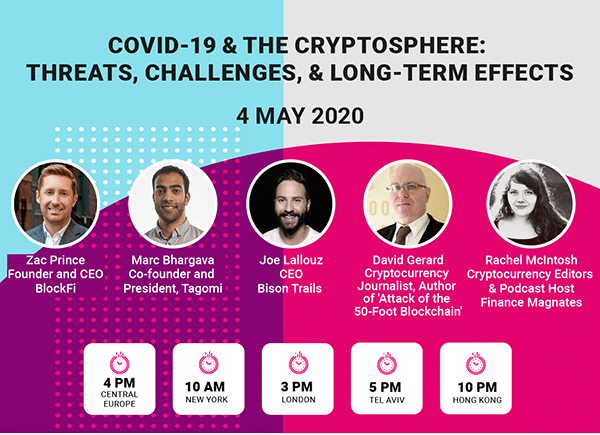 And next Saturday, the film Cryptopia, also a few years in the works, is premiering — more details as that approaches. It's by Torsten Hoffmann, who previously made the 2015 documentary Bitcoin – The End of Money as We Know It. Below is the trailer for Cryptopia. [Cryptopia; YouTube]
Your subscriptions keep this site going. Sign up today!