This offer is no longer active — see this page for how to get signed copies from me now!
---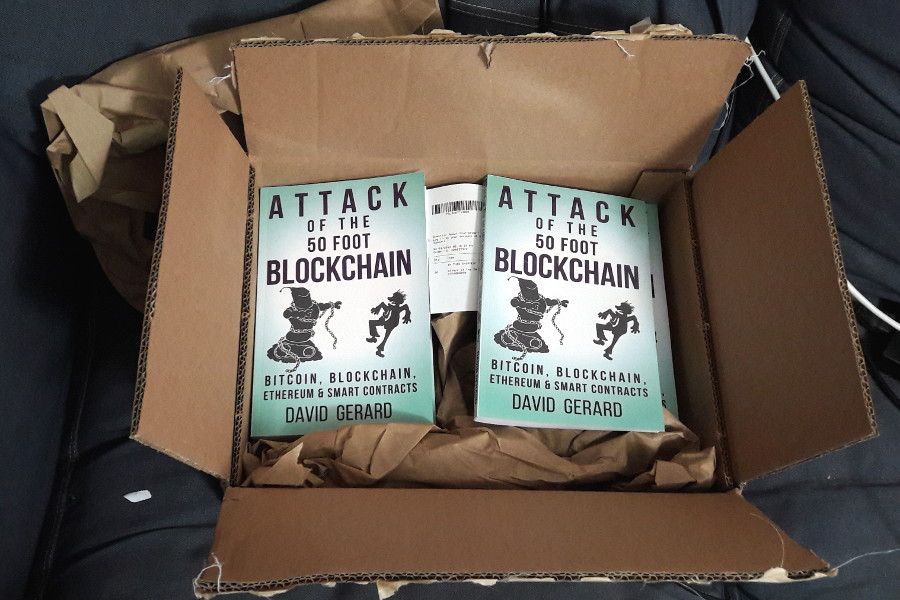 Just got a box of copies in! Only twenty for the moment, I've had quite enough of boxes of printed stuff under the bed forever. And yes, I should have done this about six months ago.
If you don't manage to catch me out and about to sign your copy, I can sell you one directly. The book is £13, plus postage and packing — £4 P&P to the UK, £6 P&P to the rest of Europe, £8 P&P to the rest of the world. Payment via PayPal.
If you'd like a copy or two — for yourself or someone else — email me at dgerard@gmail.com to make sure I have it in stock.
Your subscriptions keep this site going. Sign up today!